About the KTI Kawada Group
About the KTI Kawada Group
Origin of the Company Name
Kawada Technologies, Inc. is a holding company of the KTI Kawada Group.
Kawada Industries, the nucleus of the KTI Kawada Group, recognizes that each company within the KTI Kawada Group is able to contribute to society through its technological skills and understanding.
Looking to establish ourselves as one of the leaders of this association, we took the name "Kawada Technologies" to represent our desire for the KTI Kawada Group to become a corporate association that can contribute further to society through our technological developments and create greater unity amongst our corporate association.
KTI Kawada Group: Visual Identity
(VI)
At KTI Kawada Group (Kawada Technologies), to achieve our group vision of "Creating a Safe, Comfortable, and Sustainable Society" brand management is undertaken by the entire KTI Kawada Group to promote unification and unity.
As part of this effort, the KTI Kawada Group has endeavored to promote an effective visual identity that reflects all of our values.
The logo has the letters "K," "T" and "I" of the company name "KAWADA TECHNOLOGIES, INC." as a motif. The three lines that follow the form of "KTI," which exudes a feeling of trust and security, symbolize the solid business supported by that technology in addition to expressing advanced technological capabilities in a variety of fields. In addition, "I" stands for "INC." as well as signifying "Intelligence" and expressing the source of the new "KAWADA" technical power.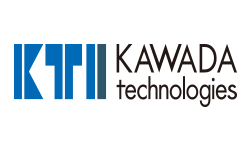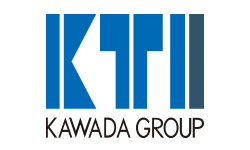 Fusion of Foundation Business and Advanced Business, and Further Growth
The KTI Kawada Group is a corporate group that manages steel bridges, PC bridges, building steel frames, general building and system construction, software development related to civil engineering construction and other areas as its main business.
Kawada Industries, Inc. is mainly responsible for the steel structure and construction field, and group companies including Kawada Construction Co., Ltd. conduct business in the fields of pre-stressed concrete (PC) structures, bridge repair conservation and software development. We are implementing a system to support part of the foundations of social life.
In addition, the KTI Kawada Group actively develops new business fields, such as challenging robotics technology and the aircraft business, including the development of humanoid robots.
Management Structure to Maximize Corporate Value
Kawada Technologies believes that in order for the KTI Kawada Group to achieve further growth and development, it is essential to establish a management structure that maximizes corporate value by pursuing the optimization of the entire group. Kawada Technologies will manage and operate it with a holding company structure focused on group management.
Based on the holding company structure, each company of the KTI Kawada Group separates management from business by securing the fairness and transparency of management, "thorough corporate governance and accelerating management" "restructuring and common in the group. We believe that integrating businesses, flexible business alliances with companies outside the Group, and strengthening the competitiveness of the entire group and improving profitability will contribute to the overall improvement of corporate value.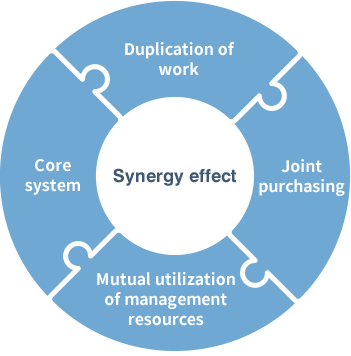 Please contact us here for business inquiries or questions about our corporate and IR information.