Integration of the core and advanced business, and further growth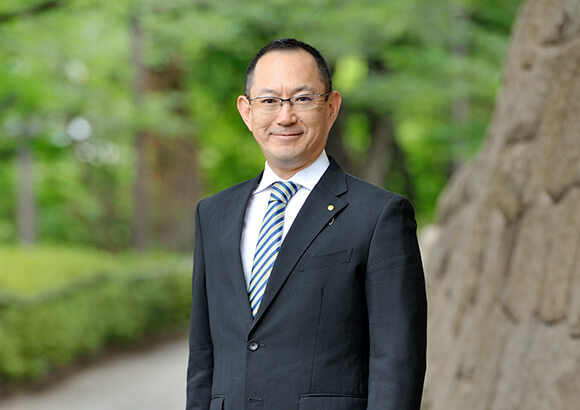 The history of the KTI Kawada Group begins with Kawada Chutaro, a blacksmith who established Kawada Ironworks in Fukuno Town (now integrated into Nanto City) of Toyama prefecture in 1922.
Starting as a small steel workshop, KTI Kawada group companies have overcome generations with many severe obstacles. Now they have grown to be a corporate group with world-class technologies and quality, with numerous achievements that will be passed onto the future generations. We sincerely thank all of you who have provided us with a great support and patronage. We could not be who we are today without you.
KTI Kawada group mission is to continue to master the new technologies utilizing our past achievements and to always contribute to the society in a rapidly changing environment. Our group has a diverse business portfolio, including; the maintenance and preservation of safe infrastructure; construction of buildings necessary for housing and production activities; construction of convenient and efficient information systems; development of robots for the new generation; conservation and improvement of the global environment; prevention of disasters and gathering information, and the aviation business that provides air transportation to carry people.
We believe all of our businesses are indispensable elements of the society and we take pride in them.
KTI Kawada Group, which holds a great history and mission, has established a holding company "Kawada Technologies, Inc." in February 2009. Since then, we have been making efforts every day to achieve overall optimization of the group structure while maximizing the corporate value. With our 100th anniversary coming up in 2022, our whole group is committed, with a new challenging spirit, to contribute to all of our stakeholders through Creating a Safe, Comfortable, and Sustainable Society.
We thank your continuous support and guidance going forward.

Please contact us here for business inquiries or questions about our corporate and IR information.